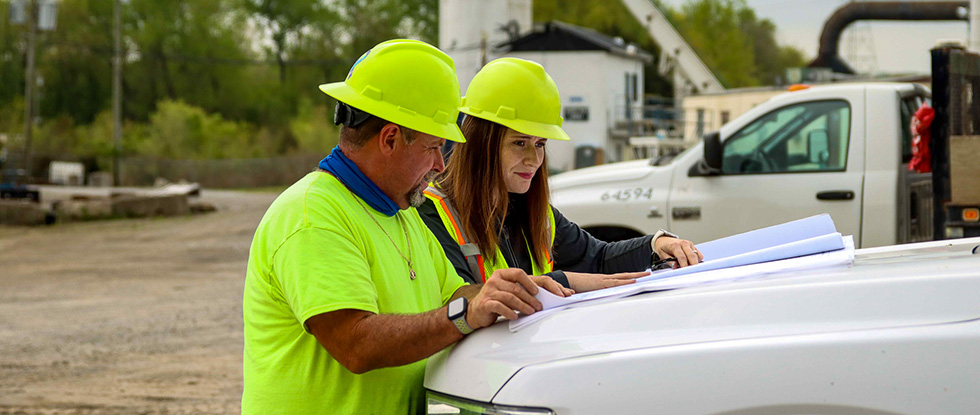 COLLABORATION, COOPERATION, AND CORPORATE SUPPORT ARE KEY TO THE SUCCESS OF THIS MULTI-YEAR INITIATIVE.
Producer and Associate Members are invited to lend financial support to this initiative to:
Demonstrate their commitment to climate stewardship
Help pave the way for the industry to accomplish climate goals
Build awareness for your environmental solutions and activities
Be recognized by owners and decision makers as leading and supporting environmental innovation
---
NAPA thanks the following member companies for their generous support of The Road Forward.
---
Partners (New in 2023)
---
Partners (Since 2022)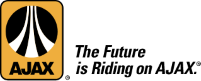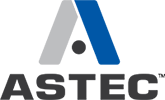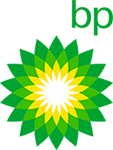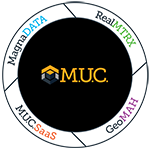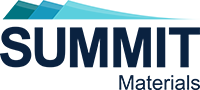 Profiles in Sustainability
Learn more from select partners about their commitment to sustainability and The Road Forward.
---
The Road Forward: 2023 Partner Package
This standard package is available to any NAPA member company under the following terms.
For purposes of this package, "sponsor" and "partner" are used interchangeably. However, in public-facing materials, all participating companies will be referred to as "partners."
Key Details
Annual Commitment
$10,000
Duration
The actual length of the sponsorship is dependent upon the partner's payment date. Commitment/payments will not be prorated. The annual sponsorship is valid from the date payment is received in full through the conclusion of NAPA's 2024 Annual Meeting (January 28-31 in Orlando).
Renewal
Sponsorship is renewable on an annual basis. Renewal terms are subject to change based on program needs and partner feedback. 2024 renewal will be determined in Q4-2023.
Sponsor Expectations
The sponsor will demonstrate their commitment to climate stewardship, help pave the way for the industry to accomplish its climate goals, and build awareness for environmental solutions and activities.
The sponsor is invited to attend open committee meetings, apply for open committee/leadership positions, propose educational sessions/webinars/events, suggest research opportunities or articles, etc. Participating in this partner program provides no guarantee of acceptance.
All partners in good standing will be guaranteed one seat at a limited-attendance summit held in conjunction with NAPA's 2023 Midyear Meeting in Kansas City, MO. Additional details will be provided directly to the partner contact as details become available.
Each paid partner should identify a single point of contact for NAPA staff, if possible to communicate program updates, expectations, and invitations.
Sponsor Benefits
In addition to supporting and being associated with this industrywide climate initiative, the sponsor will enjoy the following benefits.
Sponsor will be recognized, at every relevant opportunity and subject to availability, as follows:

On The Road Forward website, to include a logo and link to the sponsor's designated website
In The Road Forward outputs (e.g., print or digital publications), limited to logo placement only
In NAPA's outreach regarding The Road Forward, including but not limited to communications, presentations, social media, press releases, and events, which may include logo placement, oral or written acknowledgement, etc.
Subject to guidelines provided by NAPA, sponsor may use The Road Forward logo, indicating their participation in the program, in sponsor's materials, presentations, and website.

Use of the logo is restricted to paid partners in good standing. Misuse of the logo or literature should be reported to NAPA Communications staff.


Sponsor will be invited to participate in research, reports, and other inputs/outputs to inform and advance our progress toward The Road Forward's goals. Participation is not guaranteed and will be based on factors including but not limited to relevance and available opportunities.
In appreciation of your sponsorship, NAPA will:
Recognize new sponsors in a press release, which the sponsor will have an opportunity to review.

Sponsor will forfeit press release if not activated and approved within 60 calendar days of payment in full.

Provide 2 complimentary, non-transferable registrations to our 2024 Annual Meeting. All other expenses (spouse/guest registration, transportation, travel, etc.) are the responsibility of the sponsor or sponsor's attendee.
Upon request, provide up to 10 hard copies of Andrew Winston's book, Net Positive, which was featured in the rollout of The Road Forward at our 2022 Annual Meeting.
Optional Sponsor Add-ons
Sponsor may choose from the following menu of add-ons or request other opportunities, subject to review and availability.
A dedicated sponsor profile page on The Road Forward website, which may include limited photo/video content, product descriptions, articles, and/or contact information. Content is limited to that which can reasonably be hosted and maintained on NAPA's website and is therefore subject to NAPA review. Investment: $2,500

Sponsors who commit to 2 years ($20,000 investment) will receive the profile page at no charge. Be advised, however, that this partner package may be changed/amended for 2024; though the investment will remain $10,000 annually, the benefits and/or expectations may change based on industry needs and partner feedback.

Co-branded activities. Investment: TBD
Terms
No sponsor privileges will be extended until all parties have accepted this agreement and payment in full is received. A fully paid invoice constitutes agreement with these terms.
While it is our expectation that this program and partnership will benefit the association, the sponsor, and the industry, we recognize that circumstances change. Therefore, NAPA reserves the right to alter or revoke sponsorship or sponsorship privileges, with or without refund, if the program changes, or if the sponsor is found not to be acting in good faith.
Renewal
Sponsorships are for up to one year and are renewable on an annual basis. The 2023 partnership will extend through the 2024 Annual Meeting. Renewal terms for 2024 will be determined and communicated in Q3-2023.
Any change that impacts sponsor's investment, expectations, benefits, or terms will be subject to agreement by NAPA and sponsor prior to renewal.
Sponsorships terminate/renew at the conclusion of the NAPA Annual Meeting.
While sponsors may sign on at any time during the calendar year, the sponsor's investment will not be prorated.
2023 Enrollment Period
NAPA's staff and The Road Forward partnership team will accept program inquiries any time. However, to create maximum value, please adhere to the following timelines.
New Partners
NAPA members not already participating as The Road Forward partners may join the program as follows. New partners will be publicly announced in accordance with the press release guidance provided above.
February 1, 2023: enrollment opens.

August 1, 2023: enrollment ends — all payments must be received by this date to be recognized as a 2023 partner.
Renewing Partners
2022 partners are invited to renew for 2023 to demonstrate your continued commitment to achieving net zero carbon emissions in the production and construction of asphalt pavements by 2050 and to continue participating in invited and exclusive events, such as the summit to be held in July 2023.
All 2022 partners (unless prepaid for 2023), will receive an invoice for renewal in February 2023, following NAPA's Annual Meeting.

To continue as a 2023 partner, the invoice must be paid in full by June 1, 2023.

If you decide not to continue your partnership, please contact NAPA staff to inform them of your decision and to provide feedback on the program.
If the invoice remains unpaid after June 1, 2023, the invoice will be cancelled and your partnership will be discontinued. You will remain listed as a 2022 partner, but will not receive future benefits and will not be listed as a current (2023) partner.
Cancelled/lapsed sponsors may re-enroll during the open enrollment period during the current or future years, but will not be recognized as a new partner.

Renewing partners, fully paid and in good standing, will be announced as renewing in a single press release in June 2023, at the sole discretion of NAPA.