Industry Average Initiative
The Inflation Reduction Act provides more than $4 billion to federal, state, and local agencies to pay for the differential cost or an incentive for the use of construction materials and products that have substantially lower levels of embodied carbon emissions as compared to estimated industry averages. Through this initiative, we will develop industry averages that can be used for projects funded by the Inflation Reduction Act.
To learn how you can participate in this initiative at no cost, please check out the following resources:
Building an Industry Average for EPDs: How the Asphalt Industry Can Participate in Developing An Industry Average for IRA Programs: This training video and the associated quiz are required for all users who want to participate in the industry average benchmarking initiative
Fact Sheet: Learn how to participate in the industry average benchmarking initiative at no cost.
Registration Process: All the steps you need to get started witht the industry average benchmarking initiative.

NAPA's Verified EPD Tool
Emerald Eco-Label, NAPA's verified Environmental Product Declaration (EPD) tool, makes it easy to quantify the environmental impact of an asphalt mix. Created by industry professionals and stakeholders and evaluated by sustainability experts, the Emerald Eco-Label EPD tool was developed in conformance with ISO 14025, ISO 21930, and the Product Category Rules (PCR) for Asphalt Mixtures. These standards establish the principles and procedures for developing a Type III environmental declaration program and prescribe specific rules for asphalt mixture EPDs.
Why Emerald Eco-Label?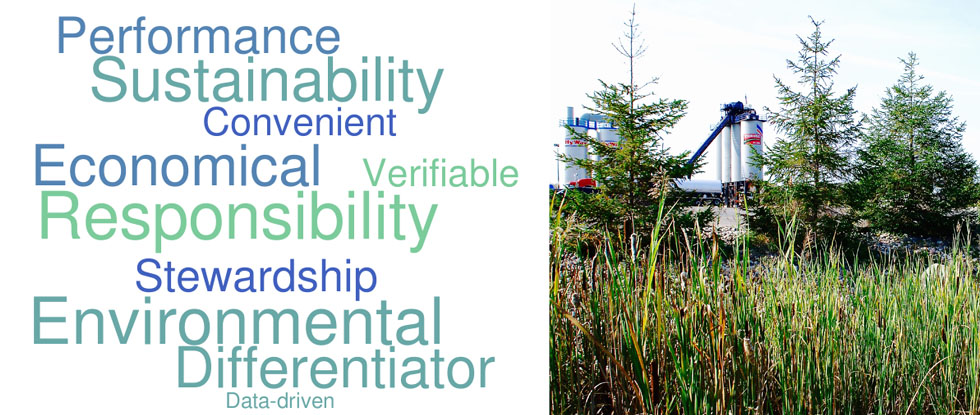 A New Era of Green Construction
The green construction market is focused on product transparency. As a result, green construction rating systems – such as LEED v4, Greenroads, INVEST, and Envision – are structuring credits that encourage the use of products with life-cycle information communicated through Environmental Product Declarations (EPDs) or that demonstrate through life-cycle assessment (LCA) a reduced environmental impact. V2.0 of the Emerald Eco-Label EPD tool gives a contractor's customer the ability to earn one point for the EPD LEED credit.
Road owners, agencies, and contractors need to share quantifiable metrics of sustainability and environmental impact with stakeholders. This might be as simple as a benchmark of what they are doing right now, or contractors and road owners might be asked to demonstrate a reduction in greenhouse gas emissions.
The Emerald Eco-Label can help asphalt producers benchmark their asphalt mixtures to assist their customers in meeting their environmental goals. Requests for EPDs are already starting, and other paving materials already are using EPDs to win projects.