Enhance Your Knowledge
Training employees shows them that you appreciate their contributions and that your company is investing in their future. Research shows that workers with engaged managers stay with their company and are more productive. NAPA offers many training opportunities to enhance your knowledge of the asphalt industry.
World of Asphalt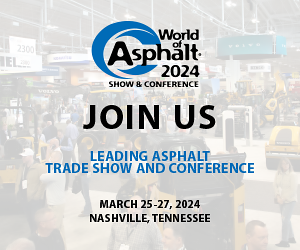 People, Plants, and Paving
Leading industry experts conduct educational sessions to discuss solutions to issues affecting the asphalt pavement industry.
Registration opens October 31, 2023.
Training Resources
NAPA Webinars
NAPA offers webinars throughout the year on various topics related to the asphalt industry.
PaveXpress
CONEXPO-CON / AGG education program
A one-stop shop for contractors, business owners, and construction material producers.
NCAT Training
Courses designed for the asphalt pavement industry, with customizable workshops designed to meet your specific training needs.
Training Opportunities Through NAPA Members