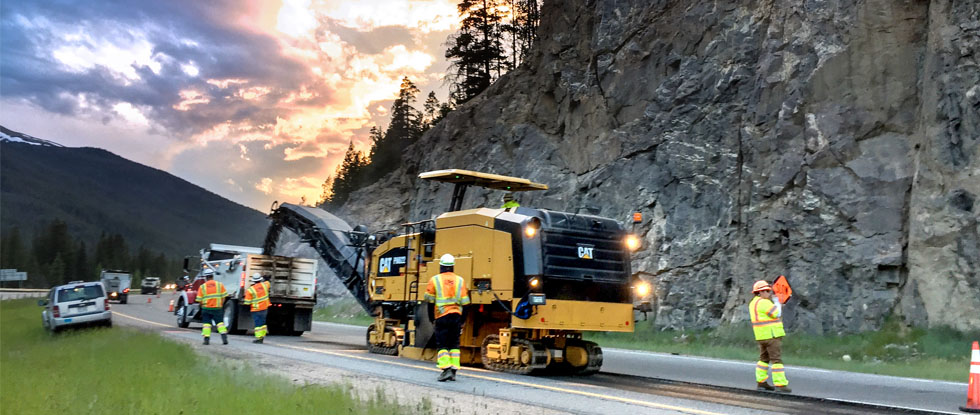 Asphalt is America's most recycled material.
But recycling is just one reason that asphalt is the most sustainable pavement. Asphalt pavements that are designed and constructed as Perpetual Pavements never need to be removed and replaced. Our industry continuously explores methods and practices to contribute to a sustainable infrastructure and a healthy environment for generations to come.
GHG Emissions Inventory for Asphalt Mix Production in the United States
Tools for the Industry
NAPA offers a number of tools that help asphalt mix producers and contractors improve their environmental performance.
Resources
Take a deeper dive into specific pavement-related sustainability topics.
Training and Education
Explore NAPA webinars and other educational resources.
Member Benefit – GBI Professional Certification
As a special member benefit, employees of NAPA member companies can earn professional certifications from the Green Building Initiative (GBI) at no cost. GBI administers the Green Globes sustainability rating system for buildings and the Guiding Principles Compliance Assessment Program for federal agencies. There is a separate credential for each of the two programs:
Green Globes Professional (GGP)
Guiding Principles Compliance Professional (GPCP)
Candidates must meet the minimum qualifications and submit an application form or résumé to GBI. Once approved by GBI, candidates will receive access to a certification package which includes training materials, final exam, and initial two-year certification. More details about each of the programs can be found on the GBI website.
The application fee ($75) and the certification package ($750) is waived for NAPA members.
If you're interested in earning either of these two credentials, please contact Joseph Shacat. This is a limited opportunity. Access will be granted on a first-come-first-served basis.
Sustainability Contacts
Vice President for Engineering, Research, and Technology
Director of Sustainable Pavements