Making an Impact at Every Level
NAPA's advocacy goals bring together the entire asphalt pavement industry – including suppliers and equipment manufacturers – to effectively advocate the need to grow investments in federally-funded highway and airport programs, secure federal funding for research and deployment of innovative pavement technologies, and defeat harmful pavement-type selection and pavement design mandates.
Conduct a Great Plant Tour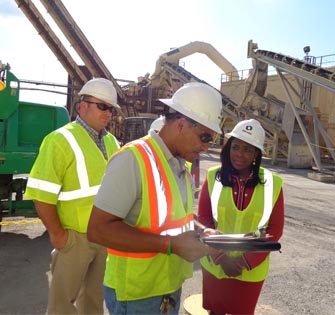 Together We Can Make a Strong Case for Asphalt
One of the most effective ways to connect with legislators is to bring them into the plant, show them the equipment, and discuss your company's impact on the local economy.
Interacting with lawmakers at your site is a critical step in building long-lasting relationships with them, and provides an opportunity for legislators to better understand your business and focus their attention on the asphalt pavement industry's priorities.