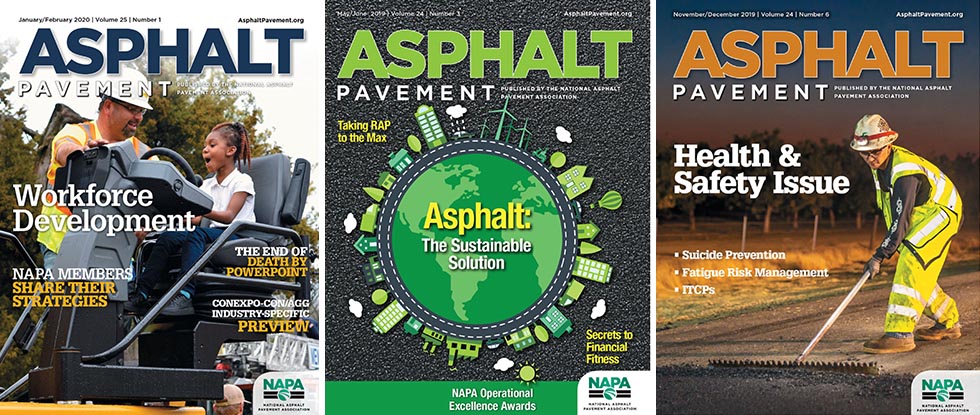 Connecting NAPA members with the vital news and resources of the day allows members to build their reputation with industry partners and showcases the value of membership. Our members build America and are essential for our nation's mobility.
Latest NAPA News
See All News
NAPA Podcast
Pave It Black is the official podcast of the National Asphalt Pavement Association.
See All Podcasts
Lastest NAPA Video
Watch a dynamic video which captures the relationship of drivers and passengers to the nation's interstate system. When Americans head out on the road, what they care most about is enjoying the smooth, high-performance driving experience which asphalt pavements deliver.
See All Videos