The Voice of the Asphalt Pavement Industry
Our weekly e-newsletter, ActionNews, is one of the many benefits our members receive. Here are some of our latest top stories.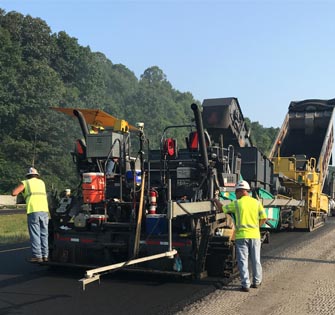 Awards Program Now Open!
The deadline for Quality in Construction Awards is Oct. 15; the late submission deadline – with a $50 extension fee – is Oct. 31. The deadline for Operational Excellence Awards is Oct. 15. Instructional videos on how to use the new platform are available in the Awards Platform Playlist on NAPA's YouTube channel. Click here to visit the Awards site and submit your application. For questions, contact Director of Awards & Marketing Kelly Kanaras.
Pictured: Shelly & Sands Inc. won the 2019 Sheldon G. Hayes Award for work on I-77 in Guernsey County, Ohio.