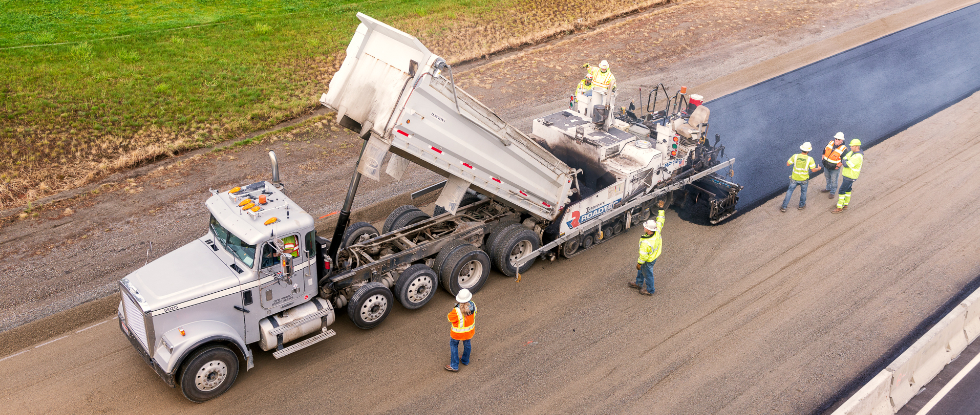 Membership Has Its Advantages
When you join the National Asphalt Pavement Association (NAPA), you join the only trade association that exclusively represents the interests of the asphalt producer and paving contractor at the national level before Congress, government agencies, and other trade and business organizations. Since 1965, NAPA has been the leading advocate for the asphalt pavement industry.
NAPA membership gives you and every employee in your organization:
Access to best practices, emerging research, and innovative business solutions.
Members-only consultation with NAPA staff who are experts on regulatory, technical, sustainability, safety, environmental, and legislative issues.
A dedicated network of thought leaders, owners, manufacturers, distributors and suppliers, and industry stakeholders.
Industry and market updates, including demand projections
Branding and recognition opportunities through NAPA campaigns, awards and commendation programs, publications, and social media.

Who benefits from membership and involvement?
Asphalt Producers
Asphalt Pavement Contractors
Asphalt Manufacturers, Suppliers, and Distributors
Service Providers to the Asphalt Industry
Government, Universities, and Research Institutions
State Asphalt Pavement Associations
The Asphalt Pavement Industry
Our Communities
Current NAPA Members
Our members include more than 1,200 companies employing more than 125,000 people. As a NAPA member, you can search for other members by organization name or service.
Membership Categories
PRODUCER MEMBERSHIP: Your company must be a for-profit operation in the U.S. and/or its territories, engaged in the manufacture or production of asphalt.

ASSOCIATE MEMBERSHIP: Your company must be a for-profit operation interested in the promotion and advancement of high standards of business practices in the use of asphalt pavement, such as paving contractors, equipment producers, and materials suppliers.

INTERNATIONAL MEMBERSHIP: Limited to a for-profit operation engaged in the manufacture and production of asphalt and is organized and operating outside of the U.S. and its territories.