Pave It Black is the official podcast of the National Asphalt Pavement Association. Hosted by NAPA's Richard Willis and Brett Williams, Pave It Black focuses on the people, issues, and technologies of the asphalt pavement industry, road building, and research and innovation.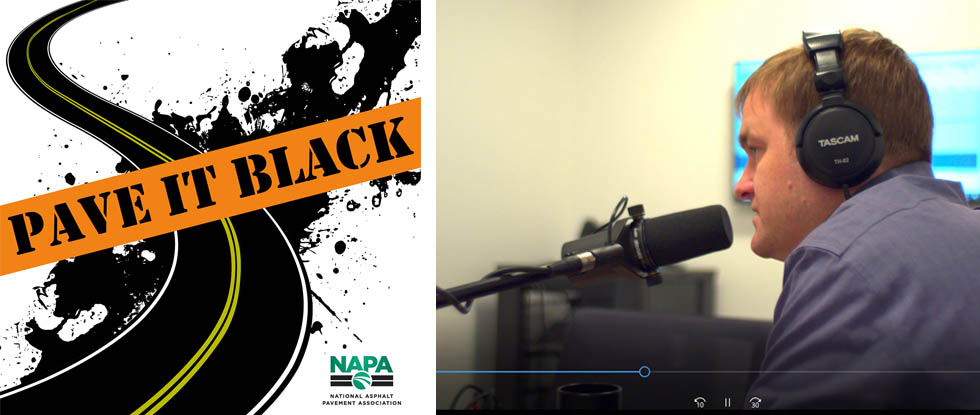 Subscribe
You can listen to Pave It Black here, or subscribe with Google Podcasts, iHeartRadio, iTunes, Stitcher, SoundCloud, Spotify, or TuneIn.
Sponsor the Podcast!
Did you know you can promote your products and services by underwriting the podcast? You can even be a guest on the show! Download our Sponsorship Prospectus for details and other options to show your public support for NAPA and the asphalt pavement industry.
Recent Podcast Episodes
Season 3 of Pave it Black continues with a discussion on drone technologies and how drones are used today as well as where the technology may take us tomorrow. Richard and Brett talk with Carl Pittman, of APAC Mississippi and Jessica Lewis, a graduate student at Mississippi State University about areas where drones are being utilized in construction along with some of the considerations with using the technology. With drones providing opportunities to increase safety and efficiency around project and plant sites their use has become common with many in the industry.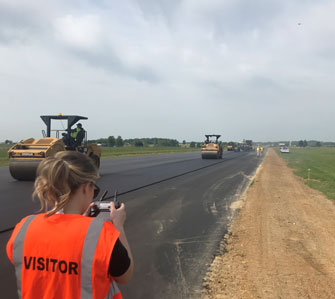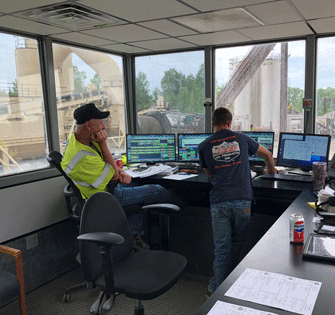 In this episode of Pave It Black, our season continues to explore technologies with a discussion on how software may help with some of the challenges an asphalt plant operation faces with keeping all the balls in the air from current work, upcoming work, different customers, suppliers, materials, testing, maintenance, and all of the communication that is required to keep the drum turning and customers smiling. Richard and Brett talk with Ben Adomyetz, of the Rogers Group about his company's experience with incorporating software at some of their production facilities and how they are using the tool to help better plan, communicate, and track the critical information plant operators need.
In the latest episode of Pave It Black, Brett and Richard talk with mike Wills of Granite Construction about trucking and fleet management technology. While fleet management technologies contrinue to grow in utilization by the industry, we look to gain a perspective on how the technologies and help contractors efficiently deliver high-quality asphalt pavements as well as ideas for how the technology may provide opportunities to create additional benefits to and organization.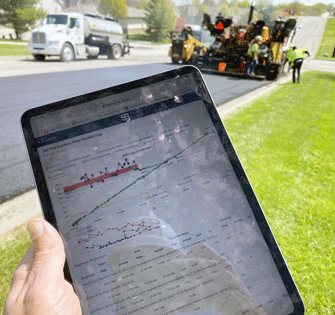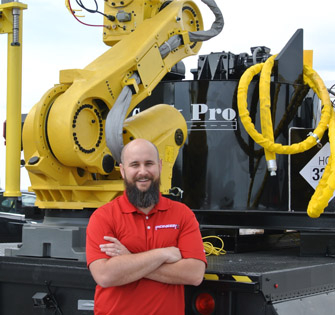 In this special episode of Pave It Black for National Work Zone Awareness week, our season continues to feature technology with a discussion on how robots can be employed to move workers out of higher risk locations and also improve task efficiency. With guest Todd Hendricks Jr. of Pioneer Industrial Systems.
Brett and Richard talk with Dan Ganoe of Lindy Paving about the implementation of e-ticketing and what it takes to move to a paperless world.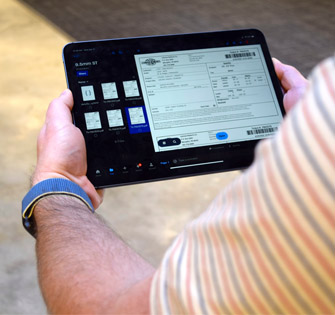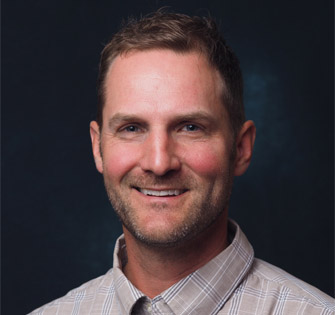 Brett and Richard talk with Brent Carron of Valley Paving about thermal profiling. While this tool is not widespread throughout the industry, it is potentially another opportunity for contractors to ensure high quality asphalt pavements.
Contractors have access to more data about their companies now more than ever before. But how many of them are using this data effectively? Brett and Richard, along with Dan Ridolfi of Lastrada Partners, explore how data analytics can change the asphalt industry.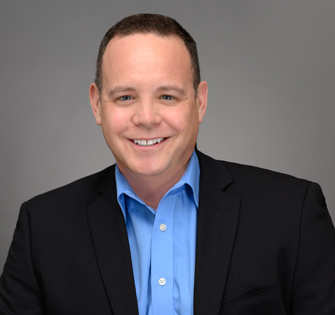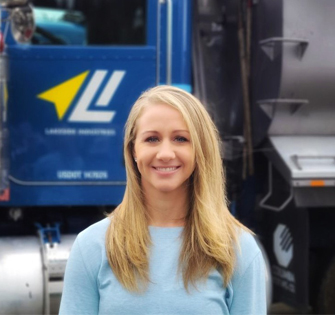 Computing technology has changed over the past 20 years, and it is just going to continue to advance. Brett and Richard talk with Katie Peabody of Lakeside Industries about the opportunities available for construction companies to leverage new programs, communications tools, and streamlined software
It is estimated that more than 2 million electric cars are being sold globally each year now. Richard and Brett talk with Dan Gallagher about the impacts vehicle electrification could have not only the asphalt industry but also how it could be impacting the revenue of the Highway Trust Fund.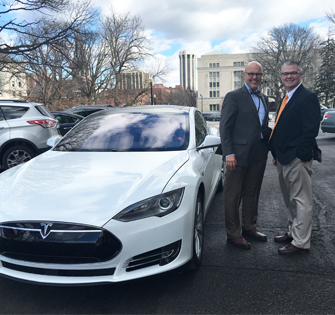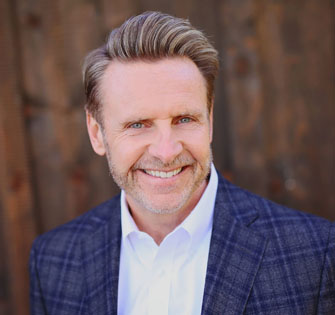 Brett and Richard have a discussion with Nick Webb, the keynote speaker from NAPA's 2020 Annual Meeting in Maui, about the misconceptions of innovation and the ways to develop an innovative spirit. This conversation sets the stage for future podcasts in season three, which will focus on topics such as e-ticketing, fleet management, plant operations, data management, and more.