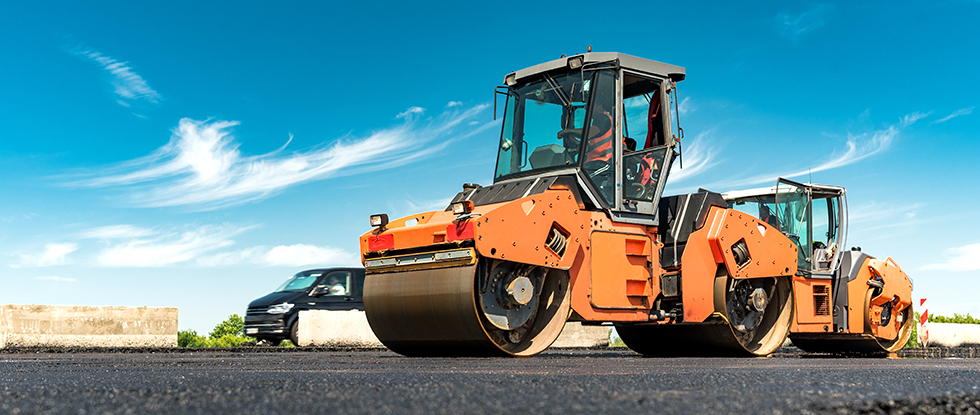 An Extension of Your Team
An issues-based trade association, NAPA leads and convenes the asphalt pavement industry to support the day-to-day activities of our members while also strategically positioning the industry for the future. An extension of your team, NAPA is equipped to provide insight into a variety of issues pertaining to engineering, health and safety, legislation, regulations, sustainability, and workforce development.
NAPA's highly educated staff include three employees holding doctorates, eleven earning master's degrees, and eighteen boasting undergraduate degrees. We have a combined knowledge of more than two centuries of association leadership. NAPA staff are an extension of your company's team — with knowledge and expertise to augment and enhance the member experience.
Legislative Advocacy
OUR ADVOCACY GOALS ARE TO:
Grow highway and airfield investments,
Secure funding for asphalt highway and airfield pavement research, and
Oppose any pavement design or pavement-type selection mandates.
Engineering
TOOLS: NAPA's free tools help contractors provide smooth, safe, durable asphalt pavements.
RESOURCES: NAPA provides multiple resources specifically for its membership.
TRAINING AND EDUCATION: NAPA offers training and education courses specific to the asphalt pavement industry. Additionally, there are courses available through our member companies and partners.
Environment, Health & Safety
NAPA monitors regulatory issues from federal agencies that could affect the asphalt pavement industry and assists the State Asphalt Pavement Associations on regulations at the state level. Acting as an information clearinghouse, NAPA also counsels members on environmental, health, and safety compliance concerns and questions. NAPA's Environmental Committee and Health and Safety Committee implement NAPA's regulatory policy priorities that affect the industry's day-to-day operations.
Sustainability
Using asphalt for road construction has environmental benefits, improves fuel economy, and stores the building blocks for future roads. When people drive along smooth asphalt roads, they usually don't give much thought to how the materials used to pave a road impact the global environment, but they should.
Workforce Development
NAPA aims to assist member efforts to accelerate recruitment and retention of workers through:
The development and deployment of effective communications about the benefits and opportunities for career growth and advancement in the asphalt industry;
Construction of a comprehensive and collaborative network of partnerships with stakeholders inside and outside of the industry; and
Creating guidance on exceptional work environments and opportunities for workers.