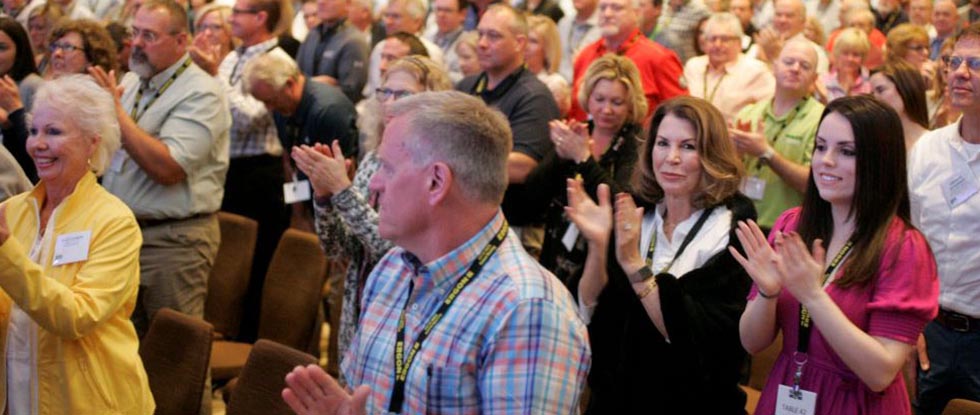 Educate, Network, and Socialize
NAPA organizes meetings and events in the asphalt industry. These events attract individuals from across the industry: contractors, DOT personnel, construction managers, environmental managers, engineers, designers, estimators, business executives, upper management, young professionals, vendors and more.
NAPA 2023 Annual Meeting
The NAPA Annual Meeting provides the latest tools and insights to help you reach your goals in the asphalt pavement industry. General sessions, workshops, committee meetings, and invaluable industry networking make NAPA's Annual Meeting where the industry gathers to set its future.
Registration is open!
Event Details
CONEXPO-CON/AGG
CONEXPO-CON/AGG is the only event that connects experts from every major construction sector. Here, you'll meet the people who make the machines, discover new technologies, and build relationships in the construction community. All lead to new opportunities to improve your business, become more efficient, and grow your place within the industry. The best in construction come to CONEXPO-CON/AGG because they are driven to take themselves to the next level.
CONEXPO-CON/AGG brings contractors, dealers, producers, service providers, and other construction professionals together. Over 1,800 exhibitors are represented at the show with products in asphalt, aggregates, concrete, earthmoving, hauling, lifting, trucking, underground construction, and more.
Event Details
NAPA 2023 Midyear Meeting
The NAPA Midyear Meeting is three comprehensive days of committee meetings and educational sessions focused on advancing the asphalt pavement industry. Throughout this meeting, NAPA leadership gathers input, makes decisions, and reaffirms the strategic direction of our industry, members, and stakeholders.
Event Details