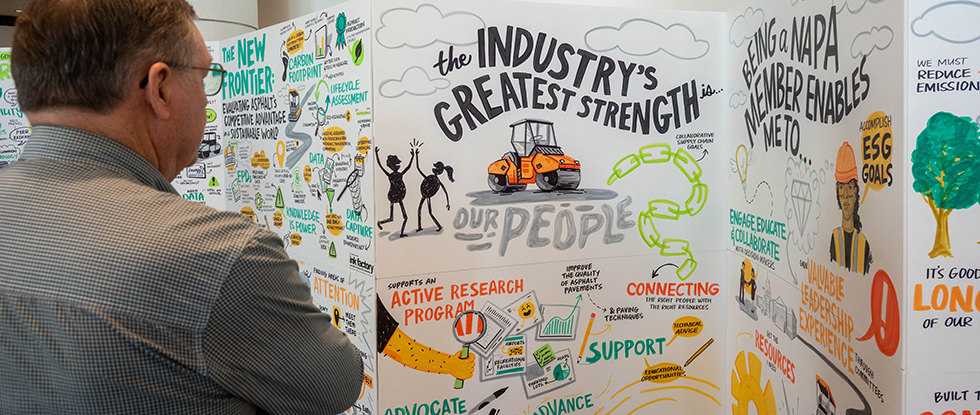 Connect + Engage + Advance
NAPA organizes meetings and events that attract people throughout the asphalt pavement and infrastructure industries: contractors, DOT personnel, federal agencies, construction managers, environmental managers, engineers, designers, estimators, business executives, young professionals, suppliers, manufacturers, media, etc.
Future NAPA Meetings
Use this list to save the date. As more details become available for specific events, summaries and links will appear below.
2023
Midyear Meeting — July 9-12 in Kansas City, MO
IMPACT Leadership Group Conference – September 18-20 in St. Augustine, FL
2024
Annual Meeting — January 28-31 in Orlando, FL
World of Asphalt — March 25-27 in Nashville, TN
Midyear Meeting — TBD
Perpetual Pavement Conference — October in Louisville, KY
2025
Annual Meeting — February 2-5 in Maui
World of Asphalt — March 25-27 in St. Louis
Midyear Meeting — TBD
2026
Annual Meeting — TBD
CONEXPO/CON-AGG — March 3-7 in Las Vegas
Midyear Meeting — TBD
2027
Annual Meeting — TBD
World of Asphalt — March 15-17 in New Orleans
Midyear Meeting — TBD