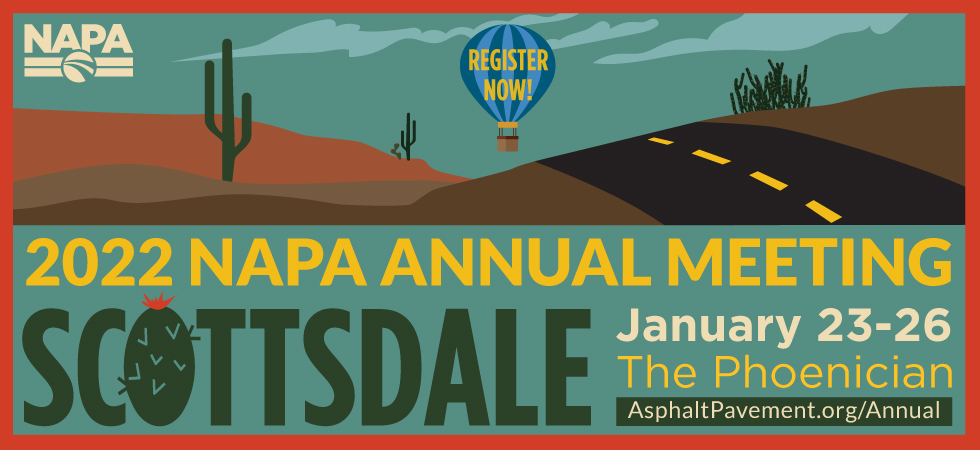 January 23–26, 2022
The Phoenician
The NAPA Annual Meeting is in person once again! Following a safe and successful Midyear Meeting, we invite you to join us for our 2022 Annual Meeting to participate in industry-wide networking, gain practical knowledge in asphalt pavement engineering and application, and steer the industry's future.
Featured Speaker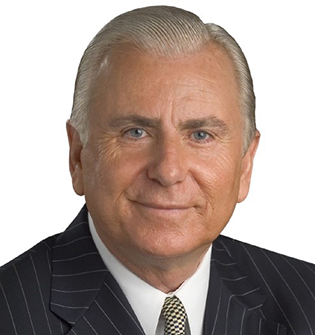 Dr. Nido Qubein came to the United States with $50 in his pocket and a few words of English in his vocabulary, yet became one of America's most sought-after speakers and consultants. He'll share with NAPA his inspiring personal story of a life of success and significance in our opening general session. See more.
Log in to register now and open your world to:
1,000 executives, engineers, estimators, advocacy proponents, business development gurus, health and safety professionals, and industry partners
4 general sessions
4 educational workshops
4 networking opportunities
1 awards program, celebrating the best in asphalt pavement
1 exciting and beautiful destination
1 day on the links (additional golf registration fee applies; more information coming soon)
Registration Rates
| MEMBERS | Through November 30 | Starting December 1 |
| --- | --- | --- |
| NAPA Member | $1425 | $1575 |
| Spouse/Guest | $525 | $575 |
| NON-MEMBERS | | |
| Non-Member | $1705 | $1855 |
| Spouse/Guest | $675 | $725 |
| CHILDREN | | |
| Ages 5-12 | $150 | $200 |
| Under age 5 | $0 | $0 |
Health & Safety
During registration, you will be required to acknowledge that you have read and agree to the following statement:
I understand that my participation in events like the NAPA Annual Meeting may involve a risk of exposure to COVID-19 or other infectious diseases. I knowingly assume that risk. On behalf of myself as well as my family and heirs, to the greatest extent allowed by law, I release from liability, and waive all claims against, NAPA, its officers, directors, and employees for harm, injury, damage, or death suffered by me should I contract COVID-19 or other disease as a result of my travel to, or attendance at, this event, even if arising from the negligence of any such released person.
Cancellation Policy
The registration fee, less 30% handling charges, will be refunded if cancellation is received in writing to NAPA on or before January 7, 2022. After that date, no refunds for registrations or optional events will be granted. Substitutions are allowed at any time. Individuals are not considered registered until payment is received. If you have correctly registered, you will receive a confirmation email from NAPA headquarters.
Supporting Our Industry
Each attendee registration fee includes a $40 tax-deductible contribution to the NAPA Research and Education Foundation (NAPAREF) to support its operations so it can continue to deliver its many programs including NAPA Care and professor training at the National Center for Asphalt Technology (NCAT).
Professional Development Hours (PDHs)
Professional engineers attending the NAPA Annual Meeting may earn PDHs. Each hour of participation is equivalent to 1 PDH. Attendees must maintain their own records. NAPA will confirm an individual's registration at the request of a licensing or certifying agency but cannot confirm hours of attendance. Anyone seeking PDH credits should check with their state licensing board to ensure that self-reported credits will be accepted.