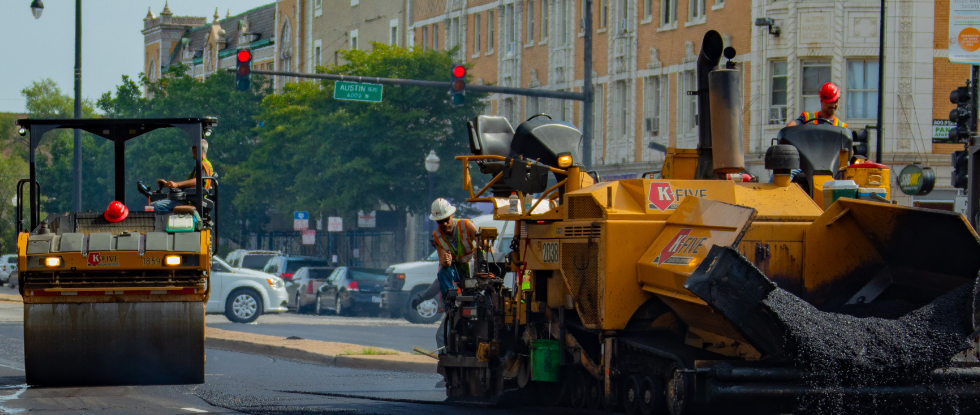 Encourage, Support, Recognize
NAPA programs encourage, support, and recognize excellence in the asphalt industry. The Awards and Diamond Commendation programs, along with NAPA's online tools and training, help asphalt mix producers and paving companies improve operations and safety as well as recognize employees and partners for a quality work. These programs are a solid investment in your company's future.
NAPA PROGRAMS
Awards Program
Honors companies and pavement owners who achieve excellence in:
Asphalt paving
Community relations
Sustainable plant operations
Safety innovations
Diamond Commendation Program
The Diamond Commendation Program documents and recognizes the use of best practices for asphalt plant operations, terminal operations, asphalt production, and paving. The Diamond Commendation signals to business partners that your company follows best practices proven to improve quality, safety, and excellence. Differentiating your company from the competition and improving employee morale and productivity are just some of the benefits companies realize by earning Diamond Commendations.
Emerald Eco-Label
The Emerald Eco-Label is an easy-to-use tool developed to help companies report the potential environmental impacts of an asphalt mixture. Green construction ratings systems are now using Environmental Product Declarations (EPD) when awarding credits.
CrewSafety Work Zone Training
CrewSafety's easy-to-use online training helps asphalt employees recognize unsafe work zone situations and understand the procedures to ensure worker safety. All workers should watch the fundamentals of work zone construction hazards and internal traffic control module. Additional modules provide in-depth training for specific job functions, include laborers, truckers, equipment operators, and supervisors. The platform also provides full documentation of training.
NAPA Webinars
NAPA has a robust webinar program that provides education on engineering, health and safety, and environmental regulations. Individual professional development hours (PDHs) can be earned after viewing the webinars and taking the associated quiz.