Each year, an average of 800 lives are lost in roadway work zones. Crew members use a variety of warning systems and barriers to keep drivers separated from roadside workers, but it takes just one moment of distraction for a work zone intrusion to lead to a crash that changes lives forever.
2023 WATCH FOR US TOOLKIT

The toolkit contains guidance for sharing work zone safety messaging with your community.
---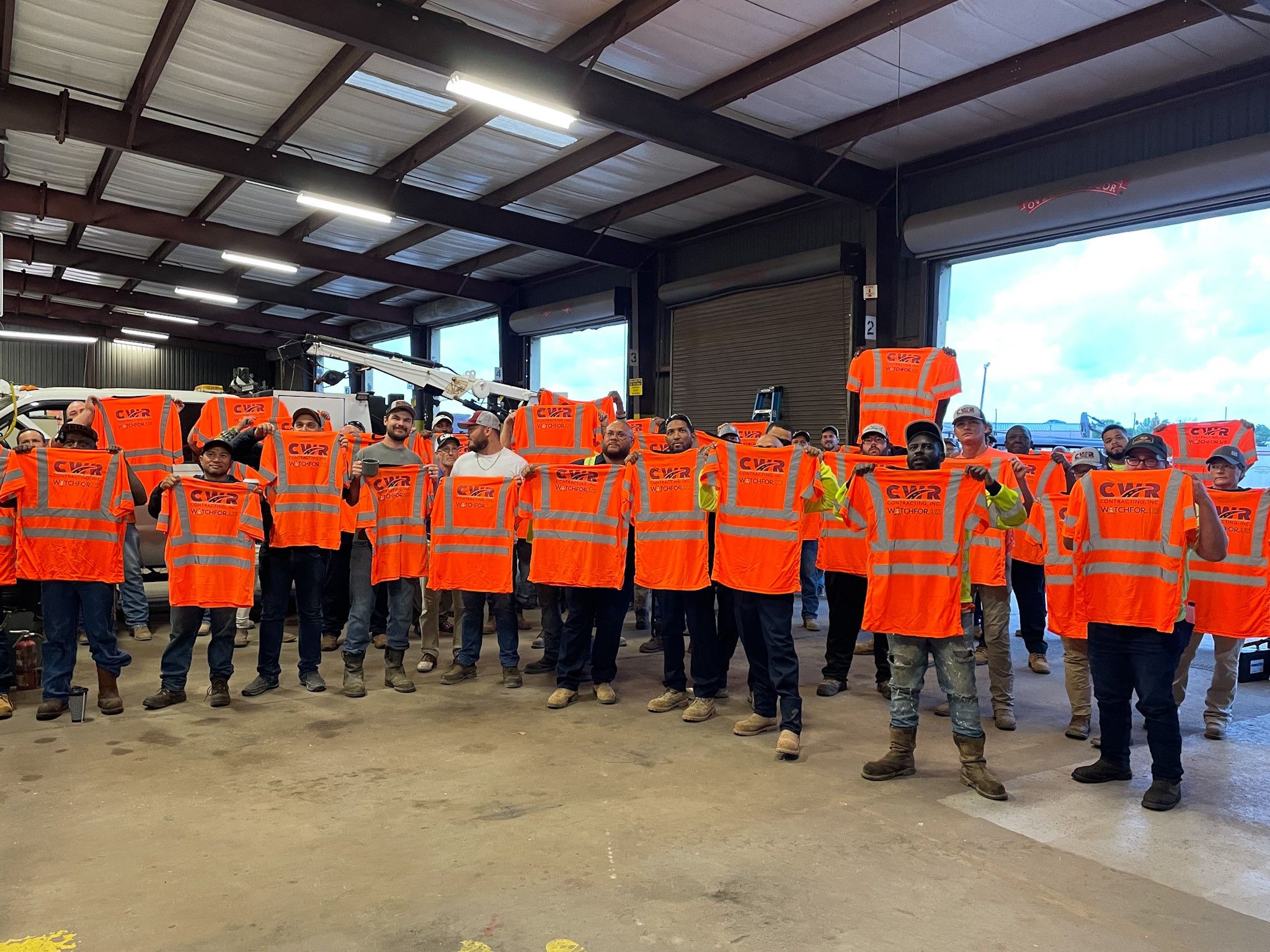 NEW FOR 2023: Submit photos of your crew members working safely and employees wearing orange for Go Orange Day to be considered for usage in future NAPA publications like Asphalt Pavement Magazine and ActionNews.
Launched in 2018, NAPA'S Watch For Us campaign began through efforts to educate the public on the dangers of distracted driving in roadway work zones. Over the years, NAPA has worked to connect the movement with partners across the road construction industry. Each year, the campaign is run in conjunction with National Work Zone Awareness Week (NWZAW) which in 2023 will be held April 17-21.
NAPA members are encouraged to combine Watch For Us guidance with resources within NAPA's CrewSafety: Work Zone Training and The Roadway Safety Awareness Program to raise public awareness of the need for drivers to be alert in paving work zones.
Download the Watch For Us logo & infographic for usage in your social media & in-house graphics. Click the link, then right-click and "Save As."

Download high resolution rectangle image.

Download high resolution square image.

Download high resolution rectangle image for dark backgrounds.

Download high resolution infographic.
National Work Zone Awareness Week
"You play a role in work zone safety. Work with us."

​In 2020, 857 people were killed in 774 fatal work zone crashes, according to the most recent data available from WorkZoneSafety.org. ​
The American Traffic Safety Services Association (ATSSA) maintains the annual efforts around National Work Zone Awareness Week each spring at the beginning of road construction season.
Nationwide events in 2023 include:
Monday, April 17 - Work Zone Safety Training Day
Tuesday, April 18 - Kickoff Event hosted by Missouri DOT
Wednesday, April 19 - Go Orange Day
Thursday, April 20 - Social Media Storm
Friday, April 21 - Moment of Silence

"What many fail to recognize is the vast majority of people killed in work zone crashes are motorists and their passengers." the ATSSA writes. "In 2020, 117 workers died in work zones, making it all the more important for drivers to slow down and stay focused while approaching and passing through a roadway work zone."

Work zone incursions happens daily on U.S. roadways. Below, hear real stories about distracted driving and its impact on road workers, their families, and the driving public.
Testimonials
In 2018, NAPA recorded real-world stories about work zone safety and how a moment can change lives. The video playlist below contains of narratives and testimonials making the case that work zone safety is everyone's responsibility. Please share on your social media networks to inform your community about how one moment can save a life.
Thanks to the following legacy partners of Watch For Us:
Interested in becoming a Watch For Us partner? Contact Ty Johnson.