NAPA's Greenhouse Gas Calculator calculates greenhouse gas emissions related to asphalt pavement manufacturing in a gate-to-gate analysis. The user-friendly interface provides drop-down lists of typical fuels linked to greenhouse gas emission factors, expressed as carbon dioxide equivalents (CO2e). The User Guide provides information about how to use the GHG Calculator and the underlying framework and assumptions that are used for the calculations.
NAPA's verified Environmental Product Declaration (EPD) tool makes it easy to quantify the environmental impact of an asphalt mix.
APEX is a free program for companies to reduce environmental impacts associated with asphalt plant operations, reduce energy costs, and get formal recognition from the ENERGY STAR® program for managing and reducing energy consumption.
The Silent Disruptor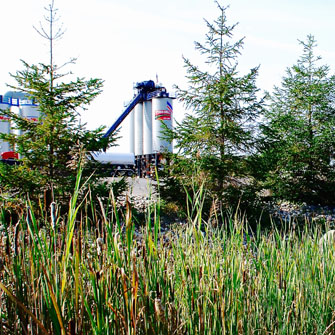 There's much talk about disruptive technologies, like autonomous vehicles and equipment, but habitat conservation projects can change community and employee perceptions of asphalt plants while also benefiting the natural environment.