Suicides by men and women in the construction industry outpace all other industries in the United States. We can change these statistics. Please use these resources to get help and education for yourself and your team.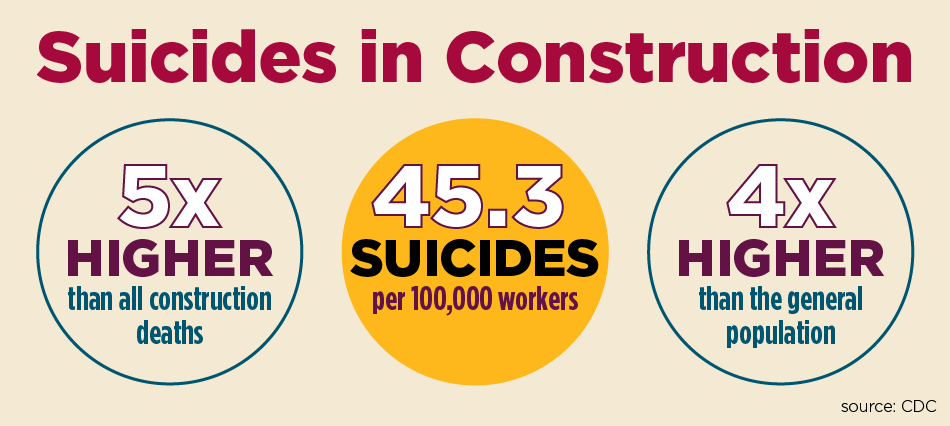 ---
GET HELP NOW IF YOU'RE THINKING ABOUT SUICIDE OR EXPERIENCING A MENTAL HEALTH CRISIS.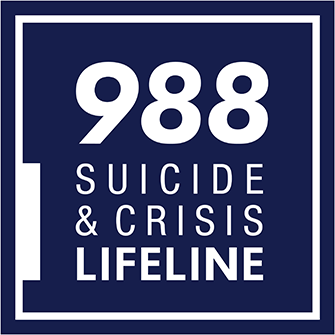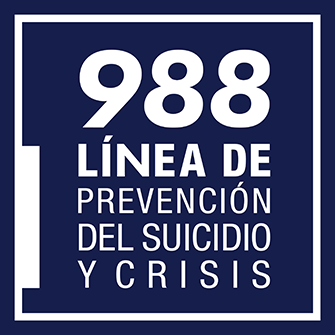 Si estás pensando en suicidarte:
Llama al número 1-888-628-9454 por la línea de prevención del suicidio y crisis, 988Lifeline.org.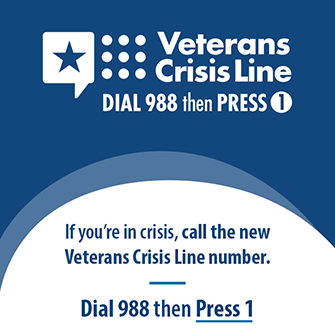 If you're a military veteran & you're thinking about suicide:
Choose one of these options to get confidential support from the Veterans Crisis Line, VeteransCrisisLine.net:
Call 988 and press 1.
Text 838255.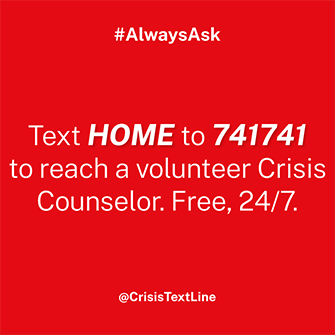 Get help for any mental health crisis:
Text 741741 to connect with a counselor in less than 5 minutes at the Crisis Text Line, CrisisTextLine.org, to get help related to:
Anxiety
Coronavirus
Depression
Eating Disorders
Gun Violence
Suicide
---
PROVIDE HELP TO OTHERS IN CRISIS.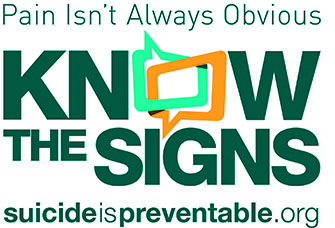 You can help prevent suicide.
Pain isn't always obvious, but most people thinking about suicide show signs that something is wrong – in conversation, in their actions, on social media, in their job performance.
Visit SuicideIsPreventable.org to learn the signs. If you see any of these warning signs – especially if it's new, has increased, or seems related to a painful event, loss, or change – speak up.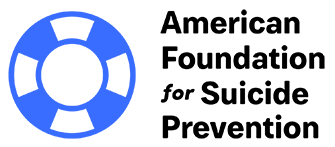 Learn. Act. Make a difference.
The American Foundation for Suicide Prevention is dedicated to saving lives and bringing hope to those affected by suicide. Visit their website to read real stories, learn the facts about suicide, join a local chapter, or discover how to be an advocate in your community.
---
EDUCATION & EVENTS
Stay tuned!
---
MENTAL HEALTH AWARENESS & SUICIDE PREVENTION RESOURCES FOR YOUR COMPANY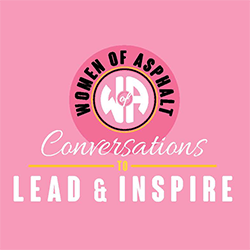 Shining Light on Mental Health and Suicide Prevention
In this Women of Asphalt Conversation to Lead & Inspire (3/2022), Cal Beyer and Vince Hafeli discuss how to break the stigma of mental health and suicide in the asphalt industry, sharing resources of what leadership can do to support their employees and keep them safe both on and off the job. Learn from industry experts how to navigate through these complex issues.