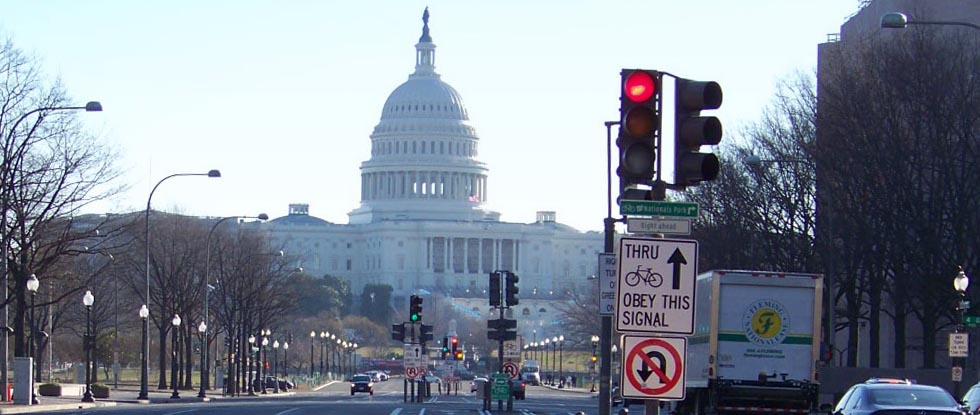 May 16–17, 2022
TCC Fly-In Schedule
Monday, May 16, 2022
5:00 pm – 6:00 pm: TRIP 50th Anniversary Reception
6:00 pm – 7:00 pm: TCC Congressional Reception
Tuesday, May 17, 2022
7:30 am – 8:30 am: TCC Breakfast
8:30 am – 10:30 am: TCC Legislative Program
11:00 am – 5:00 pm: Hill Meetings
12:00 pm – 2:00 pm: NAPA Only Meeting
Attend the Transportation Construction Coalition Fly-In to learn about the latest actions and issues facing roadbuilders in Congress. Spend the day meeting with Members of Congress and making certain your representatives hear your voice on important issues affecting your business and the industry as a whole.
The historic Infrastructure Investment and Jobs Act (IIJA) has given the transportation construction industry the opportunity to provide much-needed transportation capital enhancements to the American people and economy. However, industry must continue to hold Congress and the administration accountable to ensure that the IIJA's promised investment and programmatic improvements are met.
At the TCC Fly-In and legislative briefing, you will hear from administration and congressional leaders on the steps they are taking to ensure the priorities outlined in the IIJA are accomplished. In addition, you will receive a political update ahead of the 2022 mid-term elections, as well as educational briefing materials on major industry objectives to utilize in meetings with your congressional delegation. The reception at the Fly-In will also give you the opportunity to network with your industry peers as well as members of Congress and their staff.
Hotel Room Block
Hyatt Regency Washington
400 New Jersey Ave NW
Washington, DC 20001
Rooms available Saturday, May 14 – Tuesday, May 17, 2022
Reserve your room by Friday, April 22