General Sessions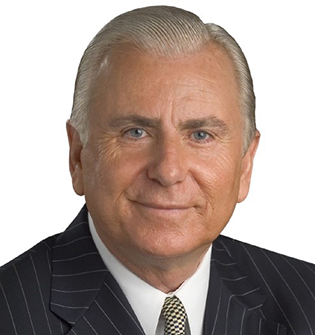 From Success to Significance: Dr. Nido R. Qubein, President, High Point University
Dr. Nido Qubein came to the United States with $50 in his pocket and a few words of English in his vocabulary… yet went on to become one of America's most sought-after speakers and consultants. As a university president, the story of his tenure at High Point University is known to many. In less than a decade, he led the institution to phenomenal growth (6,000 students) and significant academic advancement, quadrupling its size and moving it to the #1 spot among Best Colleges in the South. He'll share with NAPA his inspiring personal story of a life of success and significance.
General Session I: Monday, January 24, 8:15 am – 10:15 am
Impacts of the Infrastructure Bill: How Will It Affect You and Your Business?
Infrastructure Week was a running joke in Washington until a bipartisan group of 22 moderate Senators banded together to draft an infrastructure bill that put the American people ahead of politics. As a result, Congress passed the most significant investment in our nation's infrastructure needs in a generation, impacting every member of NAPA. The bipartisan creates good-paying, long-term jobs over the next 10 years, boosting the economy in the aftermath of the COVID-19 pandemic. Jay Winford moderates a panel representing business, labor, and state DOTs who will share insights on how the bill came together and what it means for the asphalt pavement market.
Takeaways:
What lessons were learned that could be shared on how infrastructure bills can pass Congress and state legislators?
Identify the top implementation issues that the industry needs to be aware of and involved in.
How can the asphalt pavement industry help in preparing state DOT proposals for competitive grants?
General Session II: Monday, January 24, 10:45 am – 12:00 pm
Megatrends & the New Path to Profit: How Smart Companies Use Sustainability to Create Value
Our economy and society are healing from the pandemic, but extreme challenges like climate change and inequality remain. Business has the vast opportunity – along with the tools and skills – to help solve the world's problems, and profit by doing it. Based on his best-selling books, Green to Gold, The Big Pivot, and Net Positive (co-authored with legendary CEO Paul Polman), this inspiring talk from renowned strategist Andrew Winston will show how businesses use sustainability to reduce costs and risk, while driving new revenues and brand value. Winston's eye-opening data and stories will help you navigate the seismic changes sweeping through business.
General Session III: Tuesday, January 25, 8:15 am – 9:15 am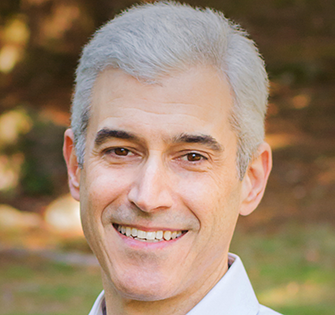 Black, Green, & Gold: Exploring Climate Incentives & Initiatives with Andrew Winston & Industry Innovators
Recognizing the gathering momentum toward a carbon-neutral economy, NAPA convened the Climate Stewardship Task Force, comprised of industry representatives and academics, to educate, empower, and engage the asphalt community. Following his general session, hear more from Andrew Winston as well as the task force's progress toward articulating a path forward for the industry. Hear from NAPA members who are devising – for a variety of reasons spurred by stakeholders, government, or goodwill – their own 'green to gold' strategies and leading their companies to explore how reducing emissions could improve the bottom line.
General Session IV: Tuesday, January 25, 9:30 am – 11:00 am

Concurrent Educational Workshops
Monday, January 24, 1:00 pm – 2:00 pm

EPDs & Embodied Carbon: A Deep Dive into Policy Considerations
The U.S. government has set forth a bold ambition to achieve net zero carbon emissions by 2050. Achieving this goal requires actions and policies that affect all aspects of the U.S. economy. To this end, state and local agencies are increasingly mandating the use of environmental product declarations (EPDs) as part of the procurement and project delivery process. In addition, some jurisdictions are developing climate action plans that aim to reduce the embodied carbon emissions associated with buildings and infrastructure. The federal government is also exploring EPDs as a procurement requirement for direct federal contracts. Join our speakers in a fireside chat, to get the national EPD policy perspective and learn why you should get involved in the policy-development process early. Gain ideas to engage and influence these discussions and strategies to craft EPD policies that advance industry priorities while reducing greenhouse gas emissions.
Positioning Your Company to Recruit Tomorrow's Workforce
In the escalating struggle to attract and retain talent, contractors continue to seek ways to differentiate their organization. According to recent member feedback, contractors are eager to hire additional laborers and truckers. Join this informative workshop for insight on what comparative industries are doing to successfully build their workforce. Learn some of the best practices, messages, and techniques for recruiting industry labors and truckers. Discover what associations are doing to assist you in expanding your recruitment pipeline.

Tuesday, January 25, 2:00 pm – 3:00 pm

Environmental Justice Impacts on Asphalt Mix Plant Operations
The Biden administration has made environmental justice (EJ) one cornerstone of federal environmental policy. Although lacking in legislation or regulation, EJ is being used to challenge facilities while also incorporating it into operations. While only a few states have actual EJ regulations, others are incorporating EJ principles as part of facility zoning, permitting, and operational considerations. Learn how regulatory agencies can use EJ to restrict facility operations and how companies can incorporate certain operating practices to address EJ concerns.
Takeaways:
Get the latest information on EJ efforts that can impact plant siting and operations.
Understand what EJSCREEN is and how it works.
Learn about California's EJ program that encourages community input in facility operations.
Recognize the types of information effective in addressing community concerns.
Cold Central Plant Recycling: Continuing the Conversation
As the industry continues to discuss and explore opportunities to reduce greenhouse gas emissions, our panel of producer members will continue the conversation about cold central plant recycling (CCPR). Get a high-level overview of CCPR, from establishing a business case and to some of the rewards and opportunities this recycling process offers.
Takeaways:
Understand how companies have approached CCPR and some key components to making the business case.
Learn how CCPR mixes are different than asphalt mixtures, with a focus on asphalt plant production operations.
Gain insight into opportunities that CCPR can provide in expanding market and capitalizing on carbon credit initiatives.

ASU Pavements Lab Site Visit and Reception
Wednesday, January 26, 12:30 pm – 6:15 pm
Visit ASU's campus and hear about the latest pavement related research. Activities include presentations by faculty and program directors at ASU's Civil Engineering Department, a tour of ASU's pavement and geotechnical labs, and a hosted reception. Transportation to ASU's campus in Tempe will be provided. Separate registration is required.
If you've already registered for the Annual Meeting, you can add this event to your registration by logging back in at https://member.asphaltpavement.org/
From there, go to your My Account at the top of the page, the scroll down and select My Registrations.
Click on View/Edit Details, then when the view details screen pops up, click the purple pencil marked edit near your name.
On the next screen click on sessions, and the ASU Pavements Lab Site Visit and Reception will show up for you to choose.