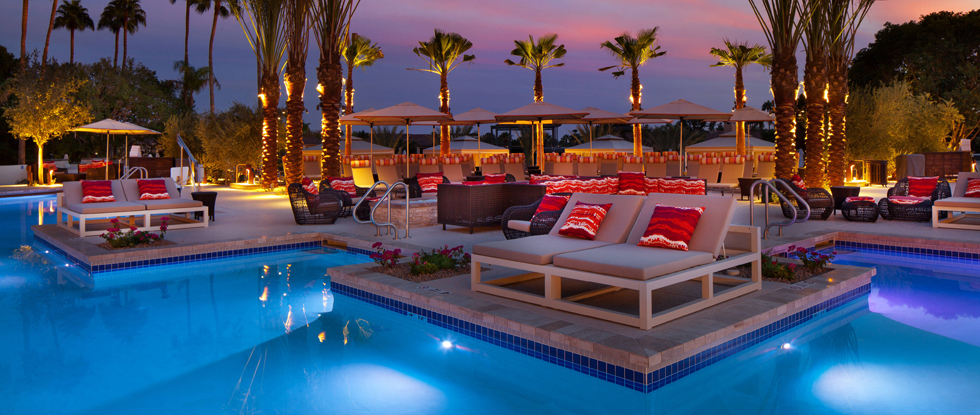 WARNING: Beware Fake Hotel Reservations & Related Scams
Unfortunately, it is very common for fake or deceptive companies to solicit association meeting attendees and exhibitors. Hundreds of such entities are known to exist, yet are difficult to stop. They misrepresent themselves, make false claims, and do not deliver on their promises – often leaving victims with large bills, no place to stay, and no recourse. Here's how to protect yourself.
Sponsorship and registration for NAPA's Annual Meeting are handled exclusively by NAPA.
Hotel bookings are handled exclusively through our official partner. The reservation cutoff date is December 27. Only rooms reserved using this link are part of NAPA's official room block and are protected by the Association's contract with the hotel. If you reserve accommodations at The Phoenician or elsewhere through another system, site, or provider, we have no recourse if something goes awry.
Please ignore any phone or email solicitation you receive that does not come directly from NAPA via our AsphaltPavement.org website and email domain. (NAPA uses various email systems including Constant Contact, Click Dimensions, and Outlook, so you may occasionally see language similar to "on behalf of" in the email header. View this example of a legitimate NAPA Annual Meeting email.)
NAPA does not sell or rent our attendee, exhibitor, or membership lists. Scammers and poachers often access previous meeting lists, directories, etc., and employ pressure tactics that carry an air of legitimacy to try to swindle you. Be vigilant, pay attention to details, and don't fall prey.
You do not need to report scams to us, but if you are ever in doubt or need help, please contact NAPA staff at meetings@AsphaltPavement.org or 888-468-6499.
Transportation
The Phoenician is just 9 miles from Phoenix Sky Harbor International Airport (PHX), served by all major airlines.
Ground transportation between the airport and hotel is available via limousine, shuttle van, bus charter, taxi, sedan service, and car rental. Executive and rental car services are available at the on-site desk.
See hotel parking and transportation options.
Hotel
The NAPA Annual Meeting takes place at The Phoenician, a Marriott Luxury Collection Resort, located at 6000 East Camelback Road, Scottsdale, Arizona 85251, tel. 480-941-8200.
The NAPA room block is sold out and The Phoenician is fully committed. We recommend that you book a room at another hotel on your own, then send your information (arrival and deaprture dates) to Liz Price to be put on our waiting list. We will move you into The Phoenician as we get cancellations.
The Phoenician offers:
Newly renovated, par 71, 18-hole golf course
7 tennis courts
Golf & tennis lessons available
Resort spa
4,600-sf fitness center + fitness on demand
A multi-level oasis of pools including an adults-only hot tub, cabanas, and a Kid Zone
Bike rentals
9 dining options on site
AAA Five Diamond resort & Forbes Verified Luxury Hotel
Sculpture collection by Native American artist and National Medal of Arts recipient Alan Houser (Haozous)
Extend Your Stay
Make the most of your travel to exciting and beautiful Scottsdale, Ariz. Extend your stay at The Phoenician to embark on solo adventures or create cherished family memories. NAPA room rates are available January 18–28, 2022. Book by December 27, 2021.
Top 10 things to do in Scottsdale (after the NAPA Annual Meeting!)
Tour Taliesin West by Frank Lloyd Wright
Take the family to McCormick-Stillman Railroad Park
Wander around Old Town Scottsdale
View the landscape from Pinnacle Peak Park
Giddy up at Western Spirit: Scottsdale's Museum of the West
Enchant the young and young at heart at Butterfly Wonderland
Connect with nature at McDowell Sonoran Preserve
Take a hike at Tom's Thumb Trailhead (or sign up for escorted tours in the greater area)
Dive in to OdySea Aquarium
Splurge at Scottsdale Fashion Square
Discover more at ExperienceScottsdale.com. Plus: Phoenix, Tempe, and more destinations are right next door!
Your Health & Safety – COVID Guidance
In our industry, health and safety come first. NAPA is therefore committed to following current guidance of the CDC, state and local authorities, and our host hotel. Please review this information to familiarize yourself with this guidance. (January 3, 2022)
Please do not travel if:
You are sick or experiencing symptoms.
You tested positive and haven't ended isolation (even if you are fully vaccinated).
You are waiting for test results. If your test comes back positive while you are at your destination, you will need to isolate and postpone your return until it's safe for you to end isolation. Your travel companions may need to self-quarantine.
Vaccinations & Boosters
While not required to attend our 2022 Annual Meeting, NAPA encourages all eligible attendees, spouses/partners, and children to be vaccinated and boosted at least two weeks prior to travel.
International Travelers
All international travelers to the United States, including U.S. citizens and Legal Permanent Residents, must be fully vaccinated prior to travel.
Domestic Travelers
Arizona has no testing and/or vaccination requirement.
Masks
There is no statewide mask requirement in Arizona.
Maricopa County recommends, but does not require, masks. Individual cities and towns may set their own requirements.
The city of Phoenix requires masks and social distancing inside city facilities. Masks are encouraged in other indoor settings.
The city of Scottsdale does not require masks, but strongly encourages social distancing protocols.
The Phoenician, our host hotel, follows local ordinances. Therefore, guests and attendees are not required to mask. Unvaccinated guests should continue to mask and practice social distancing.
Phoenix Sky Harbor International Airport (PHX) is committed to providing a clean, safe airport experience. Masks are required inside PHX. Get more information about safe air travel.
Need a mask? You can pick one up at the Annual Meeting onsite registration desk.
Safety On Site
Be aware that people may have different comfort levels regarding personal interactions.
Sneeze or cough into your elbow, not your hand.
Wash your hands regularly.
Hand sanitizer will be readily available.
Find Additional Information About COVID
Centers for Disease Control (CDC) – for the latest on variants, isolation protocols, and more
Travel guidance:
Local guidance: