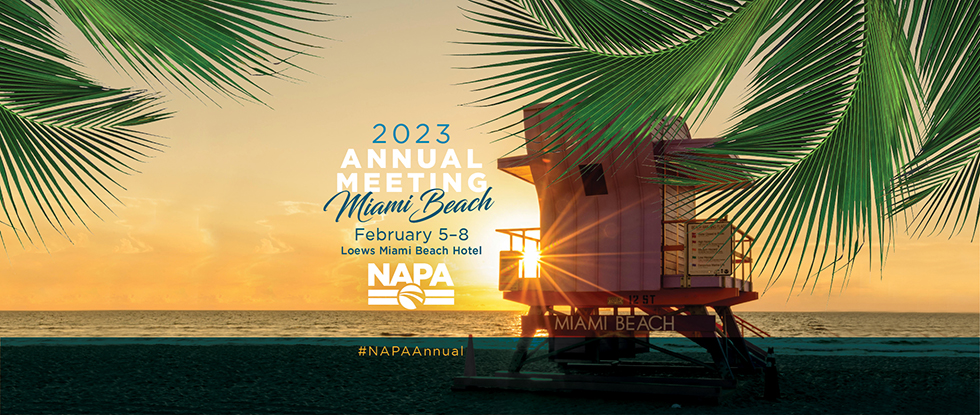 Our educational program offers can't-miss sessions designed to advance your knowledge, inspire your leadership, and engage your curiosity. Check back frequently for program updates—including speaker announcements and session details.
General Sessions
Monday, February 6 | 8:15 am – 10:15 am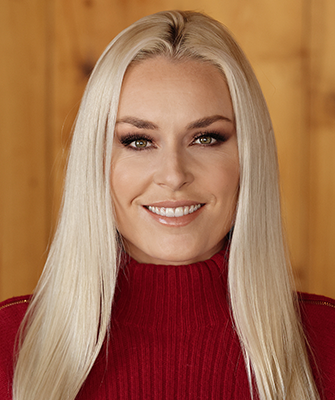 General Session I: Lindsey Vonn (confirmed)
Lindsey Vonn is a recently retired Olympic gold and bronze medal‐winning alpine ski racer for the US Ski Team as well as a New York Times bestselling author. She is the most successful female skier of all time and holds four World Cup titles, making her one of only six women to win World Cup races in all five disciplines of alpine skiing.
Debuting first at the 2021 Alpine Skiing World Cup Races, Vonn is an NBC Sports broadcast analyst. Lindsey served as an International Games Ambassador in the 2018 Winter Olympics. Lindsey is also the founder of the Lindsey Vonn Foundation, established to empower young girls. She splits her time between Park City, Utah, and Los Angeles, California.
Monday, February 6 | 10:45 am – 12:00 pm
General Session II: Annual Business Meeting + PEC 10th Anniversary
Hear from NAPA leadership on plans for the year ahead as well as our accomplishments, including 10 years of research from the Pavement Economics Committee (PEC).
Tuesday, February 7 | 8:15 am – 9:30 am
General Session III: Federal Panel
Hear how recent legislative and policy efforts are moving agencies to require quantification or reduction of emissions associated with construction materials. Federal Highway Administration and other Federal officials will participate in an interactive discussion on how things are changing for the construction industry.
Tuesday, February 7 | 10:00 am – 11:00 am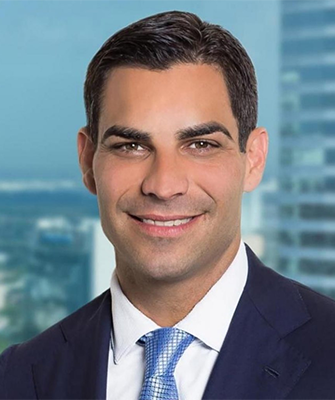 General Session IV: Miami Mayor Francis Suarez (Invited)
Prior to being elected with 86% support from Miami residents, Mayor Suarez served as Miami Commissioner for District 4 for eight years. His legislative accomplishments as Commissioner included implementing ShotSpotter technology in the City, a state-of-the-art gunshot detection system; setting up a transportation trust fund, which allocates funds for current and future transit projects; and passing the Reverse Redline legislation, authorizing lawsuits against several major banks for discriminatory mortgage lending practices. As a result, the City's lawsuit reached the US Supreme Court, which ruled that cities have standing to sue banks under the Fair Housing Act for such discriminatory practices.
Mayor Suarez serves as Chair of the Environment Committee and on the Advisory Board of the US Conference of Mayors. In these capacities, Mayor Suarez takes a leading role in collaborating with fellow mayors from around the country to preserve the environment and develop programs and policies that directly benefit the City of Miami. He serves as Vice-Chair of the Miami-Dade Transportation Planning Organization (TPO) and is the former President of the Miami-Dade County League of Cities. In his role at the TPO, Mayor Suarez championed the Strategic Miami Area Rapid Transit (SMART) Plan, which was unanimously approved. The SMART Plan expands mass transit options in Miami-Dade County through six main corridors and new bus routes to ease traffic congestion and support future population growth. Mayor Suarez helped negotiate the Tri-Rail connection to Downtown, offering free ridership to Overtown residents for life. He also ushered in the free trolley system in Miami, which carries an average of 450,000 passengers per month.
Concurrent Sessions
Topics will include:
Best practices for reducing emissions and saving money in your operations
Recruiting and retaining the modern workforce
Asphalt plant technology
Asphalt's advantage in a changing competitive landscape
Lessons learned during asphalt plant zoning