November 6, 2020
The Results: NAPA Annual Fall Photo Contest
First place: Brian Johanning, Superior Bowen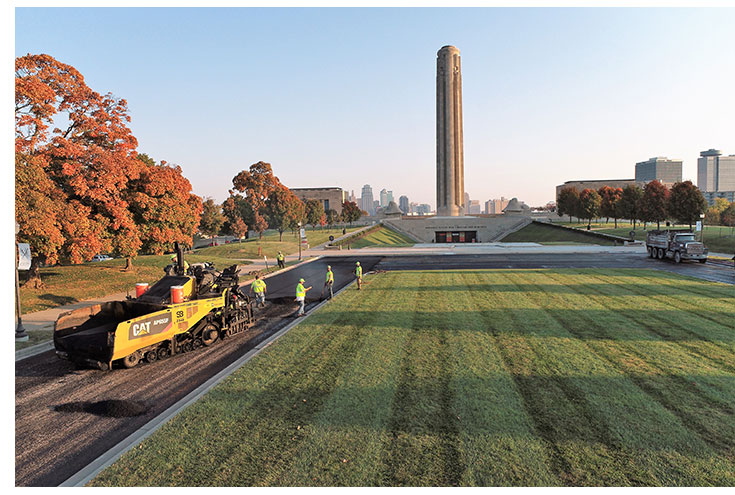 The NAPA staff is excited to announce the winners of our third annual fall photo contest, which received more than 70 photos from 26 companies. Brian Johanning, Vice President of Business Development at Superior Bowen, submitted the winning photo (at left) of crew paving at the National World War I Museum and Liberty Memorial in Kansas City, Mo. Jesus Villarreal of Ace-Saginaw Paving Co. earned second place with his artistic capture of asphalt at ground level, and Flavia De Faria, CRH Americas Materials, took third place with an image of Nick Howe, Wendell Downing, Hazen Salls and Neil Jones of Pike Industries, a CRH Co., paving the Statewide North 42287 Project, Route 16 in Jackson, N.H.
Second place: Jesus Villarreal, Ace-Saginaw Paving Co.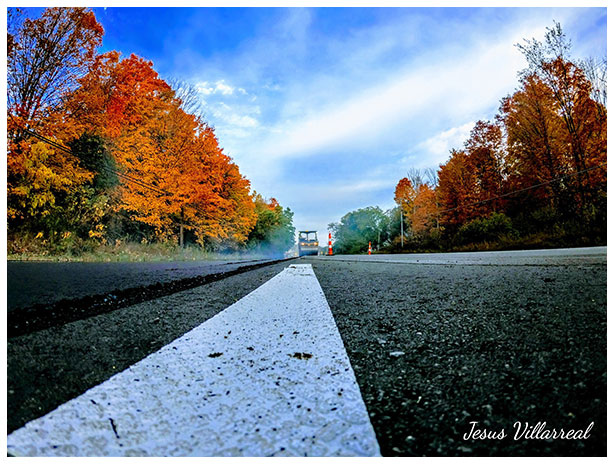 Third place: Flavia De Faria, CRH Americas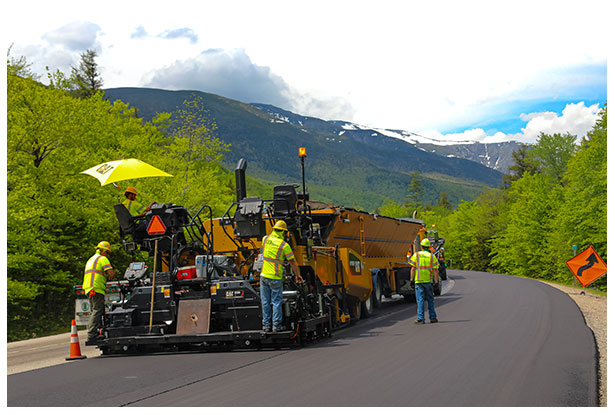 Honrable Mentions
Best Night Shot: Lehman-Roberts Co.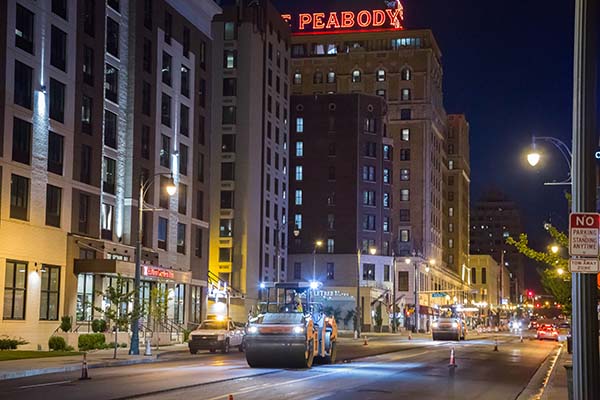 Best Cityscape: Lakeside Industries Inc.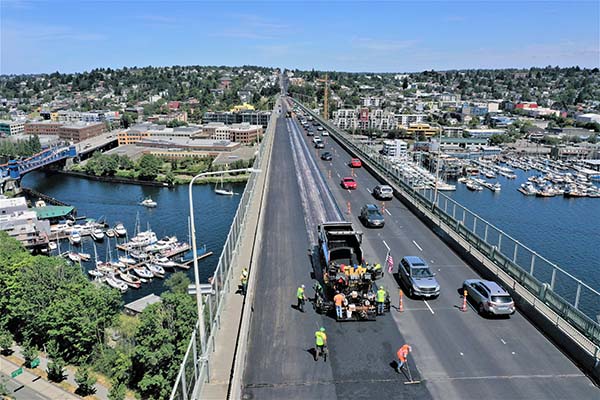 Best Use of Sunlight: Lisa Breasbois, Rieth-Riley Construction Co. Inc.