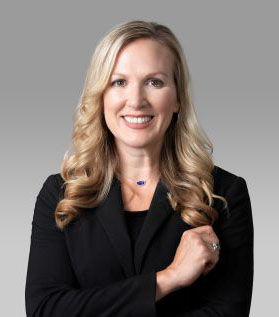 Amy Miller, P.E.
Vice President, Member & Industry Alliances and National Director, APA
At the helm of the Asphalt Pavement Alliance – a coalition of NAPA, the State Asphalt Pavement Associations, and the Asphalt Institute – Amy educates pavement type selections makers, industry advocates, and stakeholders on the benefits of asphalt pavement. She also supports the industry through her involvement as a founding member and immediate past President of the Women of Asphalt (WofA). Most recently, Amy worked with her alma mater, the University of Florida, and the U.S. Department of Transportation's Women in Transportation Initiative (WITI) to develop an academic course in sustainable asphalt pavement engineering.
Experience
Beginning in a traditional civil engineering role, Amy gained extensive knowledge of stormwater modeling and land development design. She took that experience into a technical sales role and exceeded her first-year sales goal by 120 percent, eventually landing a position as a key accounts manager. She enjoys association work because of the opportunity to engage people with varying interests and common goals. This is something she not only practices at the APA but also as a volunteer in her community.
Education
B.A. in Environmental Engineering, University of Florida
MBA, University of Florida